---

Upcoming Events
(Pac-West members receive discounts on all Pac-West, Credit Management Association, and Fastener Training Institute events and courses)
June 7 - Pac-West Summer Dinner Meeting & Vendor Showcase - La Mirada, CA
June 8 - CMA Webinar: Oregon Basic Lien Law - Online
June 9 - CMA Free Webinar: How to Compare Similar Credit Information Services - Online
June 14 - FTI Fastener Specifications & Terminology (CFS) - La Mirada, CA
July 12 - FTI Understanding the Bolted Joint (CFS) - La Mirada, CA
July 12 - CMA Webinar: Colorado Basic Lien Law - Online
July 13 - CMA Free Webinar: When Should Your Company Use the anscersX Multibureau Trade Credit Report? - Online
July 14 - Pac-West After Hours: Denver - Denver, CO

Click here for the full event list.
---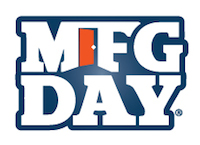 Pac-West is proud to support Manufacturing Day, taking place on October 7 (although you can schedule an event any day that works for you). Click here to learn more and to schedule your own Manufacturing Day event.
Pac-West Summer Dinner Meeting

& Vendor Showcase


Tuesday, June 7, 2016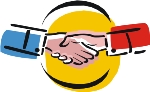 5 pm - Vendor Showcase & Cocktail Hour
6 pm - Dinner and Program
Location: The Holiday Inn
14299 Firestone Boulevard
La Mirada, CA 90638

Building Relationships

This dinner meeting will include a lively panel discussion about building sales relationships. Topics will include:


How to qualify opportunities • How to get past price
How to close the sale


Moderator Chris McCaffrey (R&D Fasteners) will be joined by panelists Kelly Cole (Hayes Bolt & Supply), Russ Doran (Wurth Timberline Fasteners), John Wachman (Desert Distribution), and Clay Weaver (Industrial Threaded Products).



---

Membership Benefit Spotlight


Dun & Bradstreet Credit Reports and

Experian Business Profile Discounts
Pac-West members can order discounted

Dun & Bradstreet credit reports and Experian business profiles on prospective customers through Pac-West's participation in CMA Business Credit Services.
To view the complete list of Pac-West membership benefits, click here.
If you have any questions about how to take advantage of this benefit, or about how to join Pac-West, email tanya@pac-west.org.


---

Thread Connections Blog


Check out Pac-West's new Thread Connections Blog! View the entire list of blog entries or view them by category:


Business Regulations • Conflict Minerals • Economics

Human Resources • Leadership • News: Fastener Industry

News: Pac-West • News: Members • Profitability

Sales • Technology • Trade Shows
---