---
Upcoming Events
(Pac-West members receive discounts on all Pac-West, Credit Management Association, and Fastener Training Institute events)
January 19 - Pac-West After Hours - San Diego, CA
January 27 - FTI Webinar: Distributor Fastener Quality - The basics and beyond - Online

February 14 - FTI Product Training Part 2 - Santa Fe Springs, CA

February 27 - March 3 - FTI Fastener Training Week - La Mirada, CA
February 28 - Pac-West Spring Dinner Meeting & Vendor Showcase - La Mirada, CA
March 15-18 - Pac-West/NFDA Joint Conference & Tabletop Show - Long Beach, CA
Click here for the full event list.
---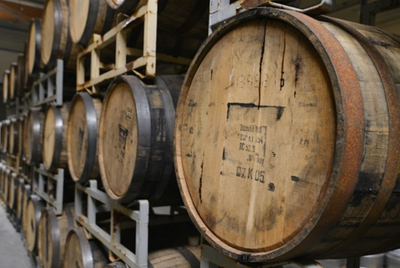 Pac-West After Hours: San Diego
When: Thursday, January 19, 2017
5:00 - 8:00 pm
Where: Rough Draft Brewing Company
8830 Rehco Rd D
San Diego, CA 92121
(858) 453-7238
You can network just about anywhere: a trade show, a sales call, even where you work. The catch is that while all of these locations may be chock full of people who would make a great addition to your professional network, these are not times and places that are optimized for networking. That's where Pac-West can help.
Come to Pac-West After Hours! Meet other people in the fastener industry and expand your professional network!
This event will be held in the Barrel Room at the Rough Draft Brewing Company. They will have up to 12 hand-crafted beers on tap, selected wines, and appetizers.
Door Prize Donations: If you have something you can donate, please contact Jeannine Christensen at jchristensen@pac-west.org.
Hotel: Need to stay the night in San Diego? The Embassy Suites by Hilton San Diego Ja Jolla is the closest hotel.
RSVP: There's no charge to attend, but we do require an RSVP so we know how many people to expect. Registration will close on Tuesday, January 17 at 4:00 pm PT.
Travel: The nearest airport is the San Diego International Airport (SAN). It is 17 miles away.

---

Membership Benefit Spotlight


2017 Vendor Showcase
Pac-West is hosting two vendor showcases in 2017, one at each dinner meeting:
Six vendor showcase tables are available at each dinner meeting. Space will be filled on a first-come-first-served basis.
The fee is $65. This includes one vendor table during the cocktail hour before the dinner and one dinner meeting registration.
Pac-West members, click here to view this benefit.
Email Tanya Scoralle if you'd like to join Pac-West.


---

Thread Connections Blog


Check out Pac-West's new Thread Connections Blog! View the entire list of blog entries or view them by category below:

Business Regulations • Conflict Minerals • Economics
Human Resources • Leadership • News: Fastener Industry

News: Pac-West • News: Members • Productivity