Upcoming Events (Pac-West members receive discounts on the following)

September 1 - FTI Fastener Quality Assurance - La Mirada, CA
September 9 - FTI Product Training Part 3 - Pico Rivera, CA
September 15 - Pac-West Fall Dinner Meeting & Vendor Showcase - La Mirada, CA
September 18 - FTI Webinar: Hydrogen Embrittlement - Online
---
Next Pac-West Event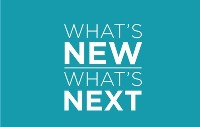 Pac-West Fall Dinner Meeting & Vendor Showcase
Tuesday, September 15, 2015

5:00 pm - Vendor Showcase & Cocktail Hour
6:00 pm - Dinner and Program
The Holiday Inn
14299 Firestone Boulevard, La Mirada, CA 90638
What's New? What's Next?
A Fastener Industry Update
What's going on in the fastener market? What are the most pressing challenges in the fastener industry? What do we need to know to be successful?
Vendors:
1) Advance Components
2) Pentrate Metal Processing
3) Quantum Storage Systems
4) Star Stainless Screw
5) WCL Company

---
Membership Benefit Spotlight
NAW Publications
Pac-West members receive discounted rates on National Association of Wholesaler-Distributors specialized publications for the distribution industry
To view the complete list of Pac-West membership benefits, click here.
If you have any questions about how to take advantage of this benefit, or about how to join Pac-West, email marci@pac-west.org.