---

Upcoming Events
(Pac-West members receive discounts on all Pac-West, Credit Management Association, and Fastener Training Institute events and courses)
May 3 - FTI Fastener Secondary Processes Plant Tour (CFS) - Los Angeles, CA
May 11 - CMA Webinar: Washington Basic Lien Law - Online
May 13 - Pac-West Mel Kirsner Memorial Golf Outing - La Habra, CA
May 23-27 - FTI Fastener Training Week (CFS) - Cleveland, OH
June 7 - Pac-West Summer Dinner Meeting & Vendor Showcase - La Mirada, CA
June 8 - CMA Webinar: Oregon Basic Lien Law - Online
June 14 - FTI Fastener Specifications & Terminology (CFS) - La Mirada, CA
July 12 - FTI Understanding the Bolted Joint (CFS) - La Mirada, CA
July 12 - CMA Webinar: Colorado Basic Lien Law - Online
July 19 - FTI Fastener Basics - Santa Fe Springs, CA
July 22 - FTI Webinar: The Illustrated Fastener - Online
August 9 - FTI Dimensional & Material Specifications (CFS) - La Mirada, CA
August 22-26 - FTI/IFI Fastener Training Week - Chicago, IL
September 7 - FTI Fastener Quality Assurance-Print Reading & Inspection (CFS) - La Mirada, CA
September 13 - FTI Product Training Program Part #1 - Santa Fe Springs, CA
September 13 - Pac-West Fall Dinner Meeting & Vendor Showcase - La Mirada, CA
Pac-West Mel Kirsner Memorial Golf Outing


When: Friday, May 13, 2016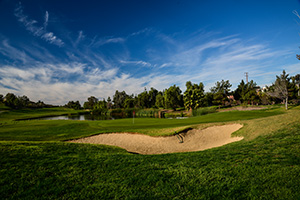 8:00 am - Check-In
9:00 am - Shotgun Start
1:30 pm - Lunch, Awards & Prizes
Location: Westridge Golf Club
1400 S La Habra Hills Dr.
La Habra, CA 90631
Join us for a fun day of golf. Everyone's welcome; choose your own foursome, or we can arrange one for you. This outing includes a special foursome golf package! Proceeds will benefit TERI Campus of Life, which helps children and adults touched by special needs.
Prizes for 1st, 2nd and 3rd place teams!

Closest to the pin & long drive contests!

Raffle hole!

1st place team member names on perpetual trophy!

Buffet lunch after golf with awards and lots and lots of raffle prizes!

---

Membership Benefit Spotlight


CMA Webinar Discounts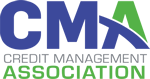 Pac-West members can register for Credit Management Association webinars at the discounted member rate. You can view some of the upcoming webinars below:
To view the complete list of Pac-West membership benefits, click here.
If you have any questions about how to take advantage of this benefit, or about how to join Pac-West, email tanya@pac-west.org.


---

Thread Connections Blog
Check out Pac-West's new Thread Connections Blog! View the entire list of blog entries or view them by category:


Business Regulations • Conflict Minerals • Economics

Human Resources • Leadership • News: Fastener Industry

News: Pac-West • News: Members

Profitability • Sales • Technology
---