---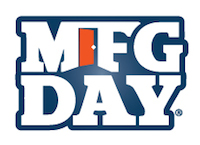 Pac-West is proud to support Manufacturing Day, taking place on October 7 (although you can schedule an event any day that works for you).
Click here to learn more and to schedule your own Manufacturing Day event.

Check out these Manufacturing Day events hosted by Pac-West members!

---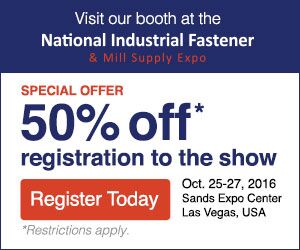 ---
Upcoming Events
(Pac-West members receive discounts on all Pac-West, Credit Management Association, and Fastener Training Institute events)
October 21 - FTI Webinar: Inspecting Fastener Threads - Online
October 25 - Pac-West Vegas Show Seminar - Las Vegas, NV
October 25 - FTI Fastener Technology Workshop - Las Vegas, NV
October 26 - CMA Free Webinar: How Can I Find Information About My Company's International Customers? - Online
November 1 - FTI Product Training Part #3 - Santa Fe Springs, CA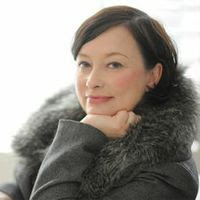 Remain Competitive and Grow Your Business
When: Tuesday, October 25, 2016
1:00 – 3:00 pm
Where: Sands Expo Center
Las Vegas, Nevada
Our customers are changing. Loyalty seems to be questionable. Streamlining, tighter budgets and an extremely competitive job market are causing customers to look at all options. Not only do we want to expand our business with our current customers, we also want to keep our current customers.
The ability to sustain an organization's motivation, create change, and maintain client relationships in a competitive marketplace is what you want to learn about so we're going to focus on what matters most to your business.
Sustaining and growing relationships in a competitive marketplace

Creating change for greater performance and growth

Inspiring and sustaining motivation in an organization

How to execute change without creating instability and frustration

---

Membership Benefit Spotlight


Sales Webinar Archives
Pac-West members have FREE access to a collection of 17 recorded past dinner meetings & conference sessions. They also have free access to 13 sales webinars conducted by Ann Marie Houghtailing.

In 2009 Houghtailing partnered with a private university to launch an Institute for Sales and Business Development and in 2011 she founded The Millionaire Girls' Movement. She has presented at TEDx, toured her one-woman show, Renegade Princess and authored How I Created a Dollar Out of Thin Air. Her writing has appeared in theSan Diego Business Journal, Daily Worth, Huffington Post and Yahoo! Finance.
Click here and use your member login to view the podcast archives.

Email Tanya Scoralle if you've forgotten your member login, or if you'd like to join Pac-West.


---

Thread Connections Blog


Check out Pac-West's new Thread Connections Blog! View the entire list of blog entries or view them by category below:

Business Regulations • Conflict Minerals • Economics
Human Resources • Leadership • News: Fastener Industry

News: Pac-West • News: Members • Productivity

---