---

Upcoming Events
(Pac-West members receive discounts on all Pac-West, Credit Management Association, and Fastener Training Institute events)
July 28 - CMA Free Webinar: Best Practices for Managing the Sales Tax Exemption Certificate Process - Online
August 3 - CMA Free Webinar: Getting the Most out of the NACM National Trade Credit Report - Online
August 9 - FTI Dimensional & Material Specifications (CFS) - La Mirada, CA
August 22 - CMA Webinar: Basic Financial Accounting - Online
August 22-26 - FTI/IFI Fastener Training Week - Elk Grove, IL
August 31 - CMA Free Webinar: Getting the Most out of Dun & Bradstreet's Credit Reporting Services - Online
September 7 - FTI Fastener Quality Assurance-Print Reading & Inspection (CFS Class) - La Mirada, CA
September 12 - CMA Free Webinar: Business Credit Principles - Online

Click here for the full event list.
---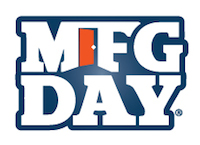 Pac-West is proud to support Manufacturing Day, taking place on October 7 (although you can schedule an event any day that works for you).
Click here to learn more and to schedule your own Manufacturing Day event.
Pac-West Fall Dinner Meeting & Vendor Showcase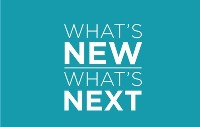 Tuesday, September 13, 2016
5:00 pm - Vendor Showcase & Cocktail Hour
6:00 pm - Dinner and Program

What's New? What's Next?
A Fastener Industry Update
This presentation was so popular in 2015 we've brought it back for 2016! Our speakers will discuss:
What's going on in the fastener market?

What are the most pressing challenges in the fastener industry?

What do we need to know to be successful?
Presenters, Jamie Lawrence of AVK Industrial Products, Tim Roberto Jr. of Star Stainless Screw, and Simmi Sakhuja of Stelfast Inc., will bring us up-to-date with what's new with stainless steel and carbon fasteners, along with what we can expect from our suppliers in the future.
Location: The Holiday Inn
14299 Firestone Boulevard
La Mirada, CA 90638
Vendors:
2) G.L. Huyett
4) Intercorp

6) WTC Services

---

Membership Benefit Spotlight


Pac-West Logo
Pac-West members are encouraged to add the Pac-West logo to their signature block, website, and marketing materials.

Members can log in to download the available Pac-West logos and view the logo use policy here.

Forgot your member login? Email Tanya Scoralle to retrieve it.
To view the complete list of Pac-West membership benefits, click here.
If you have any questions about how to take advantage of this benefit, or about how to join Pac-West, email tanya@pac-west.org.


---

Thread Connections Blog


Check out Pac-West's new Thread Connections Blog! View the entire list of blog entries or view them by category below:

Business Regulations • Conflict Minerals • Economics • Human Resources

Leadership • News: Fastener Industry • News: Pac-West • News: Members

Profitability • Sales • Technology • Trade Shows
---