---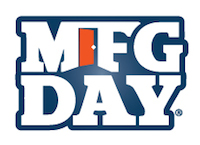 Pac-West is proud to support Manufacturing Day, taking place on October 7 (although you can schedule an event any day that works for you).
Click here to learn more and to schedule your own Manufacturing Day event.

Check out these Manufacturing Day events hosted by Pac-West members!

---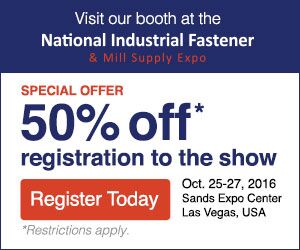 ---
Upcoming Events
(Pac-West members receive discounts on all Pac-West, Credit Management Association, and Fastener Training Institute events)
September 28 - October 1 - Pac-West Fall Conference - Portland, OR
October 4 - FTI Fastener Testing Seminar (CFS Class) - Huntington Beach, CA
October 5 - FTI Webinar: Understanding PPAP - 2 Part Series (Part 1) - Online
October 18 - CMA Free Webinar: How to Improve the Customer Onboarding Process - Online
October 25 - Pac-West Vegas Show Seminar - Las Vegas, NV
Attendee List • Education • Hotel & Travel

Optional Activities • Portland Links • Registration Fees
Schedule • Sponsors & Sponsor Opportunities

---

Membership Benefit Spotlight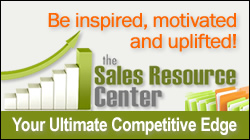 Get 20% Off Web-Based Sales Training Programs

Pac-West is honored to partner with sales guru Dave Kahle to offer significant discounts to online, on-demand sales training.

Dave Kahle is the world's most widely recognized authority on distributor/dealer sales. His courses can
Click here and use your member login to get the discount.

Email Tanya Scoralle if you've forgotten your member login, or if you'd like to join Pac-West.


---

Thread Connections Blog


Check out Pac-West's new Thread Connections Blog! View the entire list of blog entries or view them by category below:

Business Regulations • Conflict Minerals • Economics
Human Resources • Leadership • News: Fastener Industry

News: Pac-West • News: Members • Productivity

---