---

Upcoming Events
(Pac-West members receive discounts on all Pac-West, Credit Management Association, and Fastener Training Institute events)
July 12 - FTI Understanding the Bolted Joint (CFS) - La Mirada, CA
July 12 - CMA Webinar: Colorado Basic Lien Law - Online
July 13 - CMA Free Webinar: When Should Your Company Use the anscersX Multibureau Trade Credit Report? - Online
July 14 - Pac-West After Hours: Denver - Denver, CO
July 19 - FTI Fastener Basics - Santa Fe Springs, CA
August 3 - CMA Free Webinar: Getting the Most out of the NACM National Trade Credit Report - Online
August 9 - FTI Dimensional & Material Specifications (CFS) - La Mirada, CA
August 22-26 - FTI/IFI Fastener Training Week - Elk Grove, IL
August 31 - CMA Free Webinar: Getting the Most out of Dun & Bradstreet's Credit Reporting Services - Online

Click here for the full event list.
---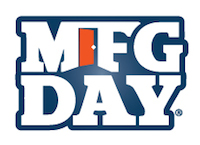 Pac-West is proud to support Manufacturing Day, taking place on October 7 (although you can schedule an event any day that works for you).
Click here to learn more and to schedule your own Manufacturing Day event.
When: Thursday, July 14, 2016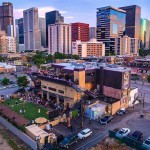 5:00 - 8:00 pm
Where: ViewHouse Eatery, Bar & Rooftop
2015 Market Street
Denver, CO 80205

You can network just about anywhere: a trade show, a sales call, even where you work. The catch is that while all of these locations may be chock-full of people who would make a great addition to your professional network, these are not times and places that are optimized for networking. That's where Pac-West can help.
Come to Pac-West After Hours! Meet other people in the fastener industry and expand your professional network!


Door Prize Donations: If you have something you can donate, please contact Jeannine Christensen at jchristensen@pac-west.org.
Attendees will have a chance to win:
Hotel: Need to stay the night in Denver? Here are some nearby options:
RSVP: There's no charge to attend, but we do require an RSVP so we know how many people to expect.

Travel: The nearest airport is the Denver International Airport (DEN). It is 24 miles away.

---

Membership Benefit Spotlight


Free Fastener Training Institute Webinar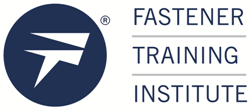 Pac-West Members are now eligible for one free multi-seat registration for the Fastener Training Institute (FTI) webinar of their choice each year, a $225 value.
Every month FTI offers a live fastener training webinar on a variety of relevant topics, taught by recognized industry experts. Upcoming webinars:
To view the complete list of Pac-West membership benefits, click here.
If you have any questions about how to take advantage of this benefit, or about how to join Pac-West, email tanya@pac-west.org.


---

Thread Connections Blog


Check out Pac-West's new Thread Connections Blog! View the entire list of blog entries or view them by category below:

Business Regulations • Conflict Minerals • Economics • Human Resources

Leadership • News: Fastener Industry • News: Pac-West • News: Members

Profitability • Sales • Technology • Trade Shows
---