---

Upcoming Events
(Pac-West members receive discounts on all Pac-West, Credit Management Association, and Fastener Training Institute events and courses)
February 15-19 - FTI Fastener Training Week - California
February 19 - FTI Webinar: Anchors Away - Online
February 23 - CMA Webinar: Nevada Basic Lien Law - Online
March 1-4 - Pac-West/NFDA Joint Conference - California
March 8 - FTI Product Training Program Part 3 - California
March 9 - CMA Webinar: Arizona Basic Lien Law - Online
March 16-17 - FTI Understanding Hydrogen Embrittlement in Fasteners - Illinois
March 18 - FTI Webinar: Inserts - Online
March 29 - Pac-West Spring Dinner Meeting - California
April 5 - FTI Fastener Manufacturing Plant Tour - California
April 7 - Pac-West After Hours Bay Area - Sunnyvale, CA
April 15 - FTI Webinar: Rivets- Online
April 19 - CMA Webinar: Utah Basic Lien Law - Online
April 20-21 - FTI Automotive Fastener Technology - Michigan
May 3 - CMA Webinar: Washington Basic Lien Law - Online
NFDA/
Pac-West Joint Conference

March 1-4, 2016

Attendee List • Education • Hotel & Travel • Optional & Social Activities

Registration • Schedule • Sponsor Opportunities


---

Membership Benefit Spotlight


Fastener Training Institute Course Discounts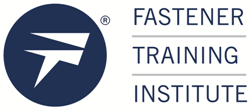 Pac-West members receive discounts on all Fastener Training Institute (FTI) courses.
FTI offers courses on a variety of subjects, including but not limited to: Aerospace Fasteners, Automotive Fasteners, Hydrogen Embrittlement, and Metric Fasteners, along with Basic Training and Certified Fastener Specialist Training.
<-- You can view FTI courses in the Upcoming Events list to the left.
To view the complete list of Pac-West membership benefits, click here.
If you have any questions about how to take advantage of this benefit, or about how to join Pac-West, email tanya@pac-west.org.