Empire Bolt & Screw Adds Distribution Warehouse in Summerville SC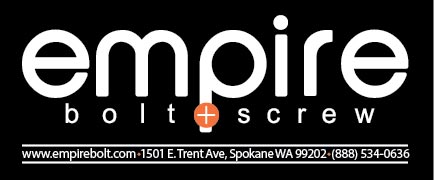 After 51 years of success operating as a single location in Spokane, Washington, Empire Bolt & Screw announces the opening of a second warehouse distribution facility in Summerville, SC.
President and CEO Ron Stanley stated, "After receiving requests from various customers needing more localized inventory, we listened and started the process of setting up a distribution warehouse in South Carolina. We are already seeing the advantages of having inventory closer to our customers due to the logistical challenges of shipping freight across the country. Under the direction of chief operations officer, Jennifer Sturm, our new service facility was established within four short months at a location 2,600 miles away from our Spokane headquarters."
Staffing is complete and Empire expects to have all the necessary inventory in place to service existing customers within the next 30 days.
Empire Bolt is an international industrial distributor of primarily threaded products, founded in 1972 by Larry Stanley and family. They provide product and customized vendor managed inventory (VMI) services to original equipment manufacturers (OEMs) with particular focus on quality and made-to-print items.
Share this post: