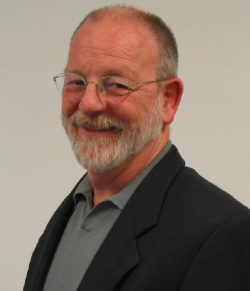 We were shocked and saddened to learn last week that Joe Greenslade passed away suddenly on Wednesday, October 23.
Service Details
Saturday, November 2, 201912:00 Noon
Unity Church of Fort Worth 5051 Trail Lake Drive #2045
Ft. Worth, TX 76133
In lieu of flowers, the family is asking that donations be made to Joe's project at Paschal High School, www.paschalpantherhero.org.
Joe served as IFI's Technical Director from 2007 until 2015. He was a fastener industry icon and highly respected and admired. Joe had a refreshing "can do" approach, an ability to build consensus, a knack for simple solutions, and a gentle, kind and jovial personality that endeared him to all. Joe thoroughly enjoyed working in the fastener industry and was always fully committed to completing anything he set out to accomplish.
Joe held a BA in business management from Texas A&M University. He began his 45-year fastener career in 1970 working for various fastener manufacturers, including CAMCAR-Textron and Rockford Headed Products, before founding Greenslade and Company in 1978, a designer and manufacturer of dimensional inspection devices and a calibration laboratory. He sold the company in 2007 and started to work for the IFI. Joe retired from IFI in 2015 when Salim Brahimi took over as Technical Director. Joe stayed on as a special consultant to IFI, maintaining the upkeep of the IFI Technology Connection software that he had developed and is relied upon by many companies today.
In 2016, Joe, was awarded the IFI Soaring Eagle Service Award for his outstanding leadership and contributions to the fastener industry. That same year, he received the Fred F. Weingruber Award from ASTM International Committee F16 on Fasteners for his outstanding contributions to the development of ASTM Fastener standards. An ASTM member since 1994, Joe worked on multiple F16 subcommittees, as well as on Committees A01 and B08. Outside ASTM, Joe was a member of ASME Committees B1 and B18, ISO Committee TC2, the Research Council on Structural Connections (RCSC) and SAE Fastener Committees. Joe authored more than 200 trade journal articles. He was a member of the Public Law Task Force for the U.S. Fastener Quality Act and the Screw Thread Conformance Task Force for the revision of aerospace thread design and thread gaging practices for the U.S. Federal Aviation Administration and Department of Defense. He was also an A2LA board member. Joe held 12 U.S. patents on fastener-related products and was a member of the NIFS Hall of Fame.
In retirement, Joe spent much of his time giving back to his community, notably by volunteering in local schools to advise and guide kids from under privileged families, helping them stay in school and putting them on productive career paths.
Joe Greenslade is survived by his wife of 27 years, Lillian (Hale) Greenslade, and his children Joseph Jr., Heather Greenslade and his step daughter Jennifer Vance, and grandchildren.